Explore In Bloom This Week
Irises
Details

Category: Irises
Published on Friday, 27 May 2011 16:24
Written by Pretty World
Hits: 810
I call this iris "The Drive By Iris". Several years ago a woman drove past with a pickup truck bed full of iris divisions. She was moving them from an old farm house garden that was scheduled to be bulldozed for new construction. We didn't know each other, but she knew I was a gardener and I guess she knew that I needed irises!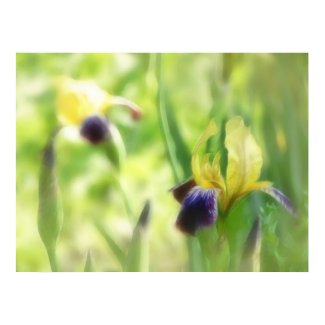 Since that day I've added a number of different irises to the garden. The Drive By Iris, however, is special and will always remind of the day that a passing stranger became a new gardening friend.
The Drive By Iris is a vigorous grower and I now often use extra divisions as packing material to cushion other plants when I trade plants by mail with friends.