Explore In Bloom This Week
Weather & Environment
Details

Category: Weather and Environment
Published on Tuesday, 03 May 2011 23:16
Written by Pretty World
Hits: 439
Wow, have we been getting a lot of rain! This year's April showers are continuing into May. May flowers are starting to bloom but many of the plants are tall and leggy this year due to the high moisture levels and overcast days. I'll need give the Summer and Fall bloomers a light pruning soon so that they can bush up sufficiently to support their flower heads.

I've been watching the weather forecasts in hopes of we'll get a dry, sunny week soon. I'd like to trim the plants as we get some brighter and dryer growing conditions. Trimming them under the current conditions is just going to get me more lanky, weedy, floppy growth instead of the strong stems and solid, bushy plants I'm hoping for. Unfortunately the weather in our region could stay very wet for weeks to come.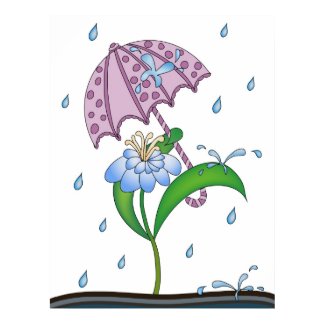 Well this is just ridiculous. As I finished typing that last paragraph, Mother Nature (always in the mood for a good joke) parted the clouds and bright sunshine is now lighting up the garden. It has been days since we've seen the sun. How in the world did she time things so that the sun came out while I was whining about the rain?